Historical Buildings
In 2007 the school began a series of learning projects with the East Sussex Archaeology and Museum Partnership with funding from the Heritage Lottery Fund. Six historical replica buildings have been constructed on the school grounds with all our school children and many members of the community involved in the process. The children were taught the authentic techniques for building first the Iron Age House in 2007, followed by the Saxon, Mesolithic, Neolithic and Medieval Houses and ending with the Anderson Shelter which is a typical World War 2 bunker. The buildings are a huge part of our school's identity and continue to provide pleasure and intrigue for our children. They would not have been possible without the drive and passion of our previous headteacher Charles Davies. They are now used for history workshops which we provide for our own children and for visiting schools.
Click here to see the video of our Medieval House's grand opening.
The Iron Age House
Mesolithic House
Neolithic House
The Saxon House
The Medieval House
The Anderson Shelter
Award winning grounds
Also part of our school identity is outdoor education. We have won awards for our school grounds and are very proud of their variety and purpose. Through a partnership with the Moulsecoomb Forest Garden and the passion of our teachers and community, we have developed a wonderful outdoor space for learning.
Eco Schools
We have recently been awarded our 3rd Green Flag award. Our feedback was very positive: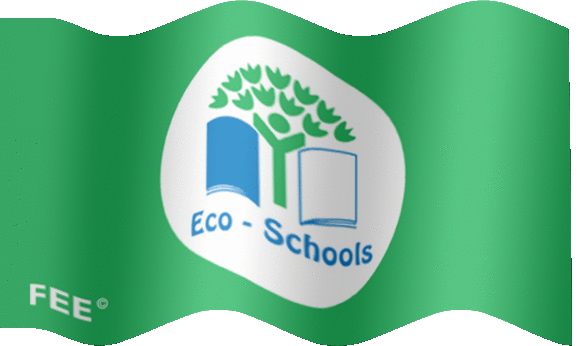 "Moulsecoomb Primary School uses Eco-School to excellent effect to empower and involve pupils in the care and efficient running of many aspects of the school. I was impressed by the children's enthusiasm, knowledge and pride regarding care of their schools environment. If the main purpose of a school is to prepare children for responsible adulthood, then the ones I met were excellent examples of how a school can achieve this, particularly through Eco Schools. You are an excellent example of Eco-Schools. Well done to everyone and keep up the great work".
We are an Eco School, which means we work hard to consider our impact on the environment through our daily running of the school. Caroline is our Eco School Coordinator and leads a team of Eco Warriors who carry out lots of tasks to keep our school as eco as possible.
PRESS RELEASE ECO TEAM
We are pleased to have been awarded the 'ECO SCHOOLS' mark for the third time in a row!
The Eco-Schools Programme is pupil-led, involving hands-on learning that gets the whole school and the wider community involved in exciting environmental projects.
At Moulsecoomb Primary pupils take pride in looking after beautiful grounds, orchards and fields. we have a dedicated Eco Team, with pupils who want to engage our community in looking after the environment. As part of this, the Eco Team wants to take on regular litter picking in and around our school, with the ultimate goal of becoming a litter-free school. We have started to design posters to raise awareness and encourage all members of the school community to think carefully about how the things we consume affect animals and the planet: how we can increase recycling and to remind each other to put the litter in the bin.
We recently met a 'Keep Britain Tidy' ambassador who gave a talk in our school assembly. Wayne Dixon and his dog Koda (super cute!) are on a mission to walk around the entire coast of the UK, litter picking as they go. This way Wayne wants to raise awareness in communities, about how badly affected animals in the sea are by the litter we drop on land. After this exciting assembly talk many pupils vowed to help litter picking! Follow Wayne and Koda's walk around the UK here.
The Eco Team wanted to buy litter picking equipment that children of all ages can use. They won a grant of over £500 from the Naturesave Trust for this purpose. Caroline Gutteridge, who helps to run the Eco Team says 'We are very grateful to have won this grant. It enabled us to buy the litter picking equipment for a whole class to get involved at the same time. This is brilliant!'
The Naturesave Trust is funded by the activities of Naturesave Insurance the UK's leading ethical insurance provider for individuals, businesses, charities and community groups.
To find out if your school or community initiative is eligible for a grant, click here.
The Eco Warriors have been experimenting to see if they can grow edible fungi
Here is up to date news about our Eco Warriors edible fungi experiment:
Over the weekend tiny, little pin head sized fungi began to sprout. We watered them twice a day to keep them moist.
Then they grew and grew and grew some more, every time we looked at them they were bigger. More fungi fun to follow.
Here is the last update on our edible fungi experiment:
It was cooked and eaten and very much enjoyed!
Waste Week
During Waste Week we learnt about the impact of plastic waste on the planets watercourses and oceans. We watched videos about the dangers of plastic to wildlife and to humans. We also learnt about new recycling initiatives and ways of cutting our use of plastic packaging.
Our Waste Week challenge was to make sculptures from recyclable plastic and to research and identify one of the creatures that has suffered due to plastic in the oceans.
We displayed our work in the school hall and invited parents to gallery. Here is a tour of some of our artwork.